Smarter heating starts here
In our decades of service in the oil patch, we have been keeping people and equipment safe from the cold. Solving difficult heating problems and using technology to create better solutions has been our specialty.
So, when a supervisor in the energy industry asked us for a better alternative for his complicated and costly heating challenge, we stepped up to the challenge and went beyond.
As a result, we created the cube heater—a powerful, compact, rugged heater built especially for Canada's extreme cold. The cube heater has proven its value, from extreme remote locations to the workshop down the street.
Today Desert Air Rentals has a line-up of indirect-fired air heaters to meet any requirement. We also rent industrial dehumidifiers and provide accessories and consumables related to heaters.
We are a one-stop shop for the coatings, sandblasting, and construction industries—wherever warmth, dryness, and comfort are needed.
Our shop is located outside Edmonton in Nisku, Alberta, Canada. Our services and equipment are used by clients around the world.
Eliminate the guesswork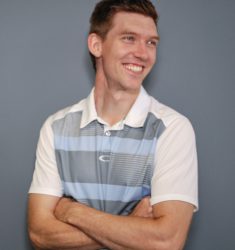 Unlike most rental companies, we do it all for you. We know that your workers have to keep up with the physical demands of their jobs, as well as the cold and the stress of keeping the heat going. That's why we work with you personally to make sure that your project's heating solution is going to be effective, efficient, and reliable.
From figuring out the size of heaters you need, to the safety clearances with your site owner, to the installation and on-site orientation for your crew, we take care of it all. We won't leave you stuck making guesses.
Meet the team
Meet the service technicians who go to your site, the technicians and contractors who do the construction, testing, and maintenance, and the support staff who are eager to serve you.
"Desert Air Rentals exceeded my expectations on the setup and performance of the equipment. Where Chris Benedict excels over others is in his knowledge and pre-planning."
FAQs
I've never rented an indirect fired air heater before. Where do I start?
Start by download Planning for heating. This one-page checklist will help you get started with the requirements of your project.
Or take advantage of our free consulting that we provide when you rent our heaters.
How can I find out more about the Desert Air cube heater?
Visit the cube heater page where you'll find the brochure and specifications. Use the cost evaluation tool with your finance manager or project estimator to compare operations cost of a cube heater over conventional heavy heaters.
Let's see some of your projects.
Visit the project page to learn more.
What else can I find on this site?
Visit the blog. That's where you'll find articles on electrical issues, boiler issues, and other topics arising from our service call adventures.
For more information, email chris@desertairrentals.com.